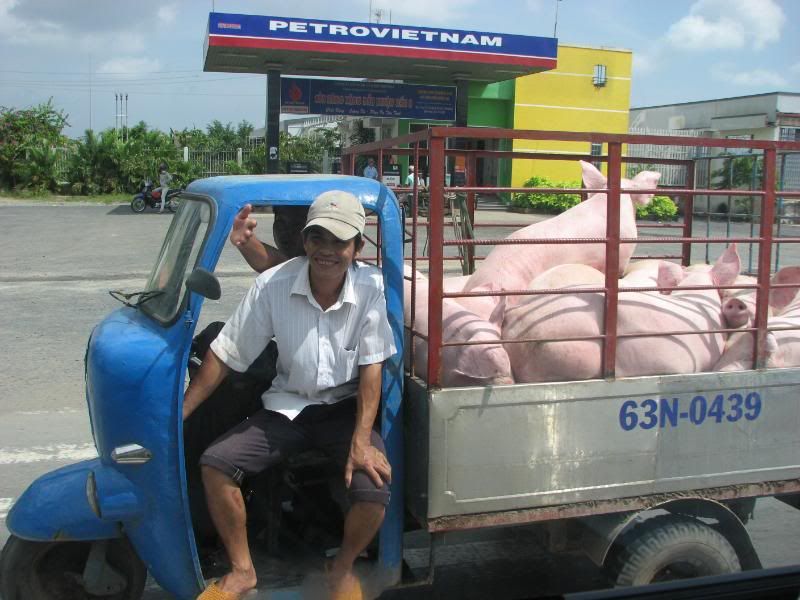 We booked a tour of the Mekong river through Buffalo tours. We were picked up at 8am and we began the 3 hour drive to the river, where we were greeted by the worst rain we'd seen so far on our trip.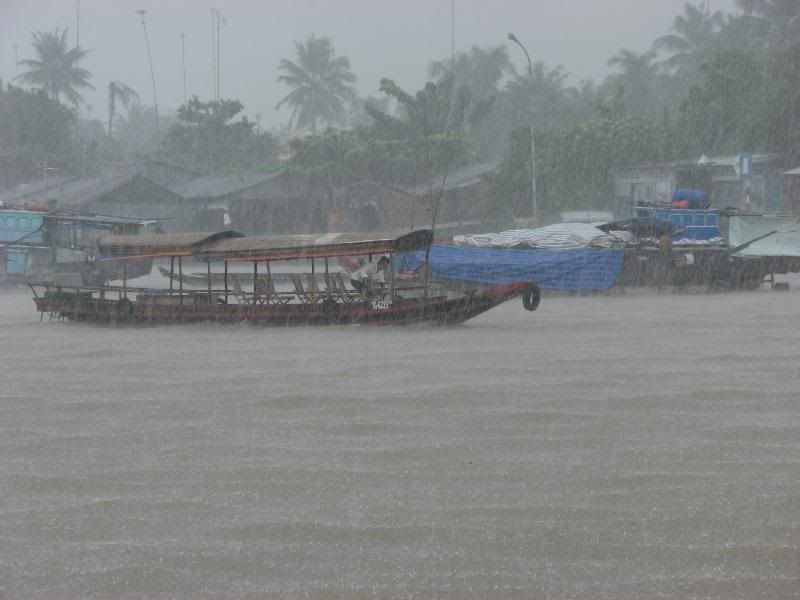 The rain only lasted 10 minutes or so. We boarded a boat and started to cruise, passing the floating market.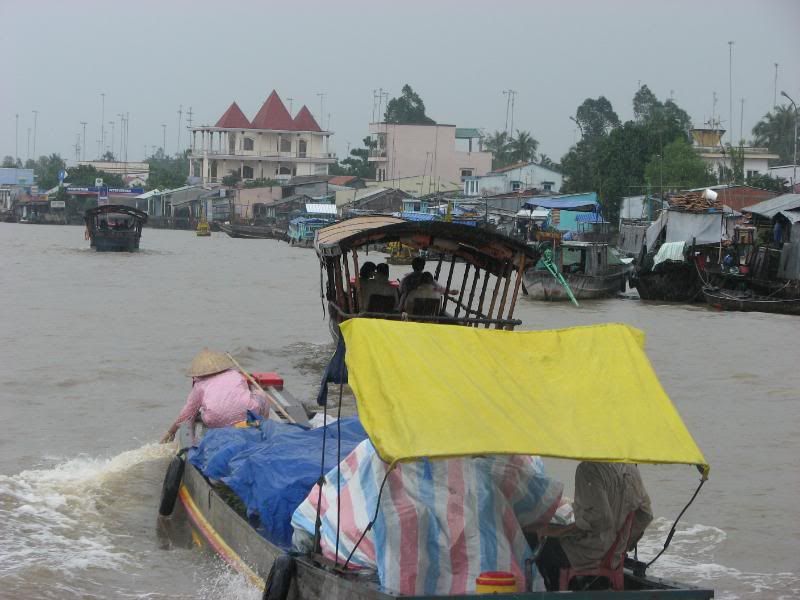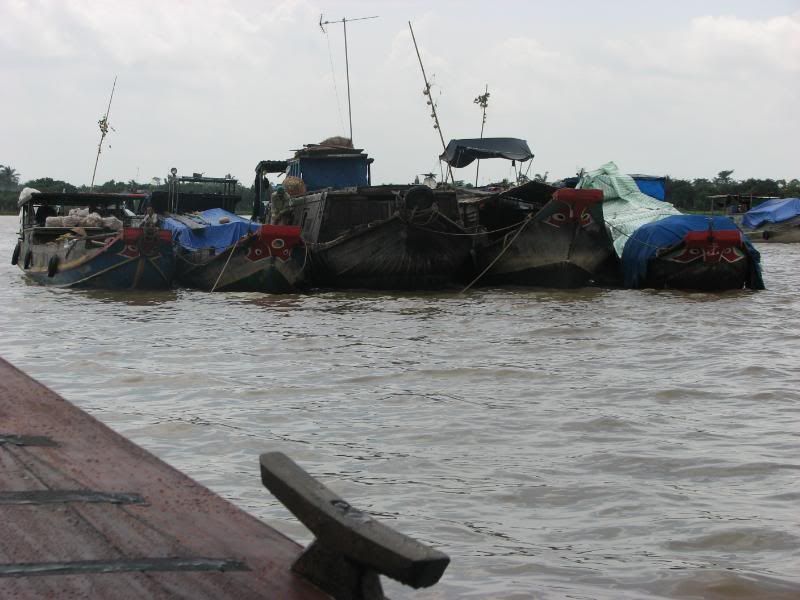 You can tell what each boat is selling by looking at the object stuck to the top of the bamboo poles that stick up like a mast. If there's a pineapple on the pole, they're selling pineapples, and so on. Apparently the faces on the front of the boats are there to scare off crocodiles.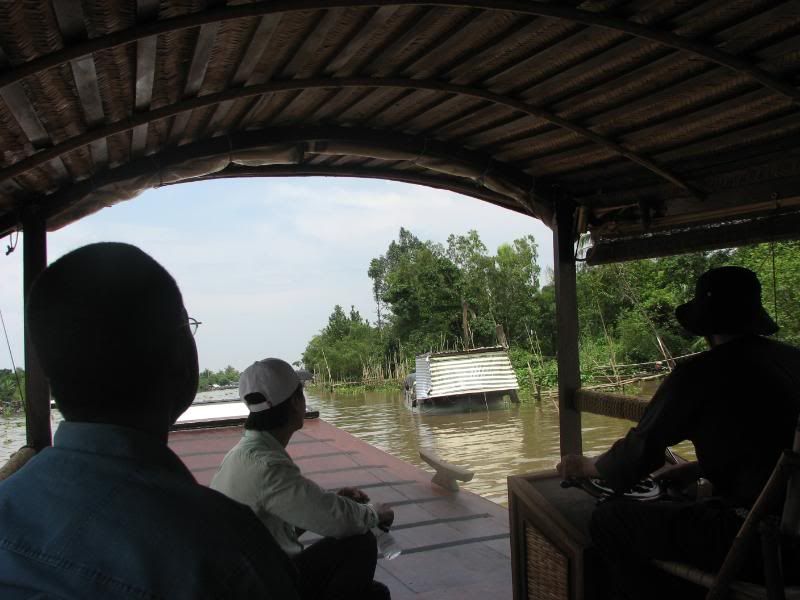 During our voyage we make a few stops, first is at a factory where they process rice to make candy, wine and tonnes of other shit made of rice. We ate a bunch of it, and then tucked into some rice wine with snake in it.
Back on the boat we continue down the river, making stops at a local brick kiln and an old French imperial mansion. The stops are nice enough and the scenery along the river is beautiful.
We were given a plate of local fruit:
The fresh dragonfruit, longans, rambutans and banana merely whet our appetites before we stop at Le Longanier, a restaurant, for lunch. The food is ok but the service is great. The highlight of our lunch is this massive deep fried 'elephant ear fish', a fish exclusive (imagine Fatman Scoop yelling that) to the Mekong: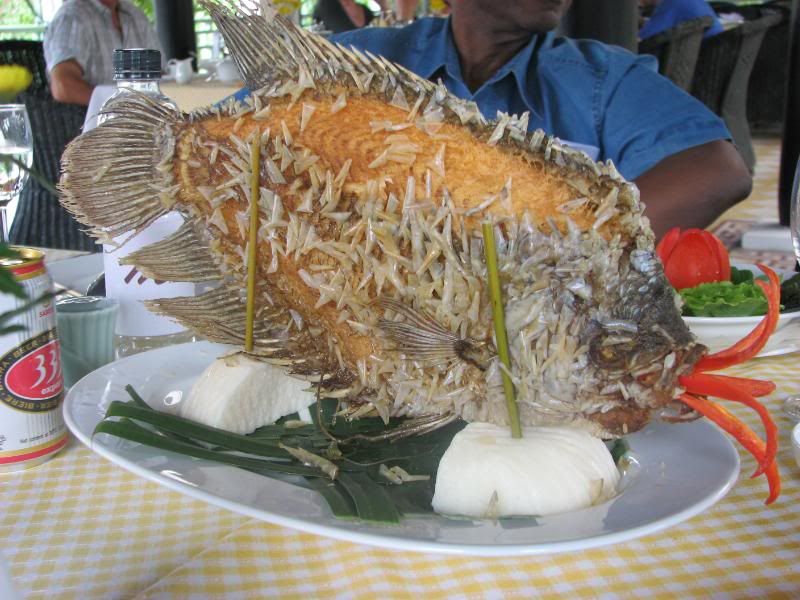 The fish gets torn up, its chewy flesh wrapped in rice paper with herbs and eaten by our crew.
After lunch we board our minibus and return to Ho Chi Minh City. Before we are taken to our hotel, we stop at a factory where they make lacquer. Seriously. It was the most boring point of the tour, but the 3 New Zealanders in our group stick around and buy some of the lacquered goods so I guess they got something out of the stop.
Overall I'd say the tour is worth the money and time – I don't know if there is a better way to see as much of the river as we did. Tin, our tour guide, was very funny and made the experience all the better.
I'm gonna end this post the same way it began, with piggies!