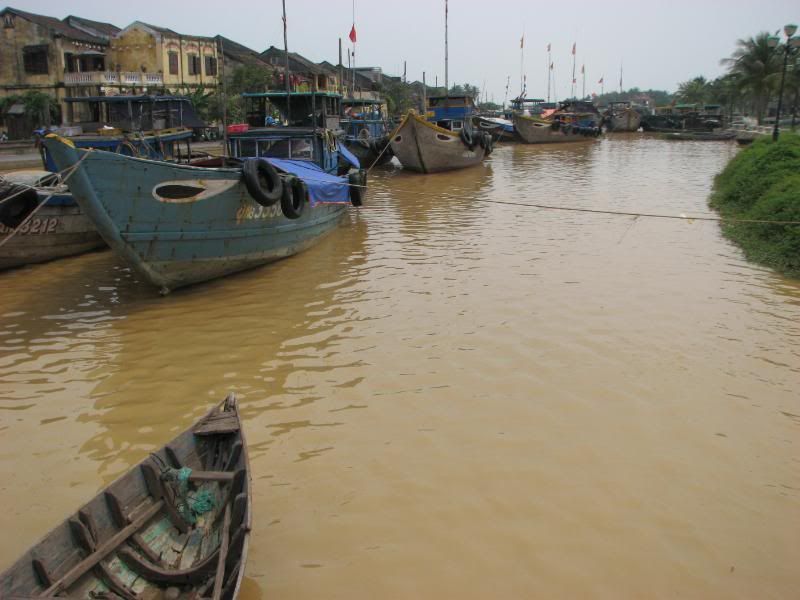 A week into our trip we fly into the pretty city of Hoi An. The brightly painted, old style architecture and small streets made it feel like a Vietnam themed Disney park. We marveled at the town's beauty for a few hours and soon enough our tummies were rumbling again. It was time to eat one of the main reasons we came to Vietnam.
I have obsessed over this youtube video since the day I saw it. I have eaten banh mi's on the reg for years and easily rattle off my favourite spots to eat them in Sydney but when I saw that video I lost it. I had never seen a banh mi that looked anywhere near that delicious! I had to have it, and on this glorious day Bianca and I got to have it!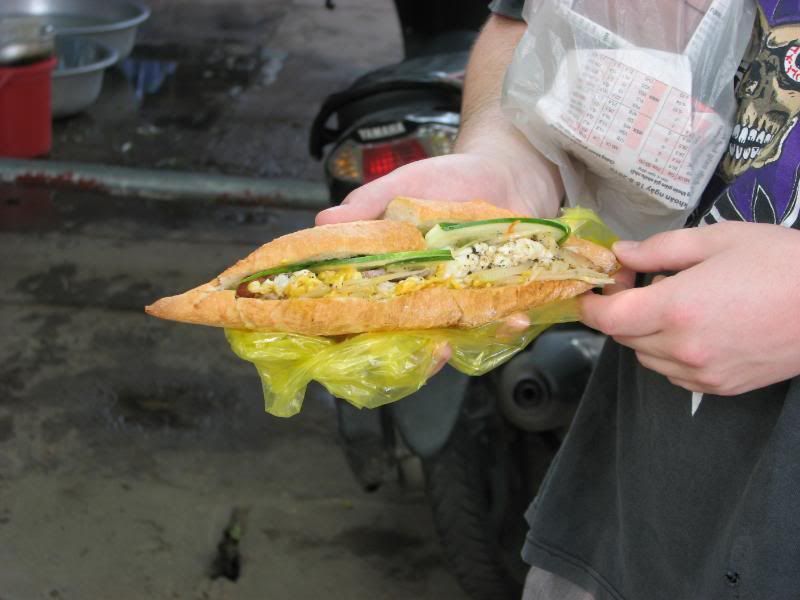 The directions on this blog post lead us to the entrance of Hoi An's market. We order the 'Banh Mi Deluxe', a crunchy, spicy, porky affair – complete with a fried egg on top! It is AMAZING, beyond anything any rival banh mi has ever dared to offer me in my life so far.
Merciful heavens this sandwich was perfect. We had to fight all urges to have another (we had one the next day instead!) because in the market around us we could see and smell a crazy dish that you can only get in Hoi An.
Cao lầu is a bowl of noodles made with water gathered from a well just outside of town. The noodles are thick, brown and can be seen drying in the sun all over the market.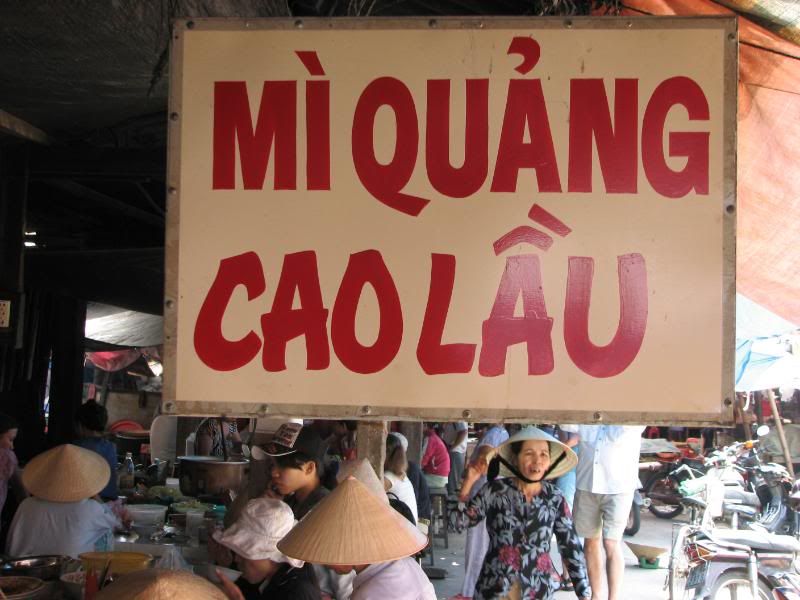 They serve the noodles with roast pork, pork cracklings, greens and an amazing sweet and spicy soup. Holy balls does this dish taste good. Of all the dishes we ate in Vietnam that I wish I could recreate at home, this one is at the very top. The soup is so sweet and bold and the noodles are perfect for slurping. The chili paste we're given to mix in to the noodles is awesome and fresh too. Of course we had to come back here for lunch again before we left!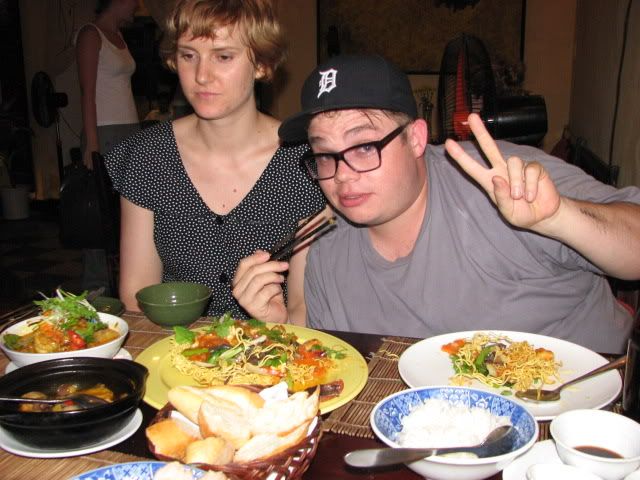 That night we had dinner with our pals Sunshine and Andee who were visiting from Melbourne. They took us to Morning Glory, a restaurant they'd eaten at least once every day for the whole week they'd been in Hoi An!
After staying in ridiculously big resorts in Ho Chi Minh City and Nha Trang, it was nice to rest our heads in one of the sweet little villas at the Southern Hoi An Hotel while we were in Hoi An.