On our second morning in Ho Chi Minh we headed straight to the rooftop of The Rex Hotel for cocktails. I have been surprising myself with how early we've started drinking each day, and by surprising I mean congratulating.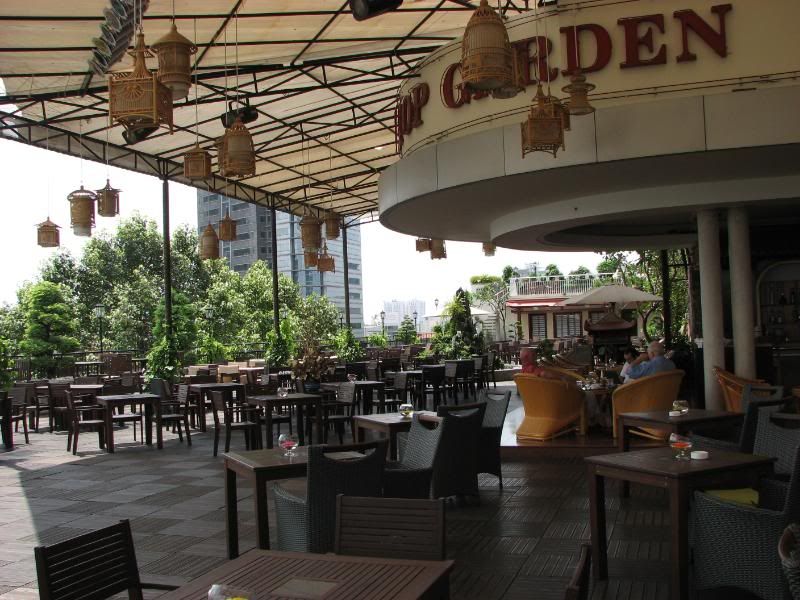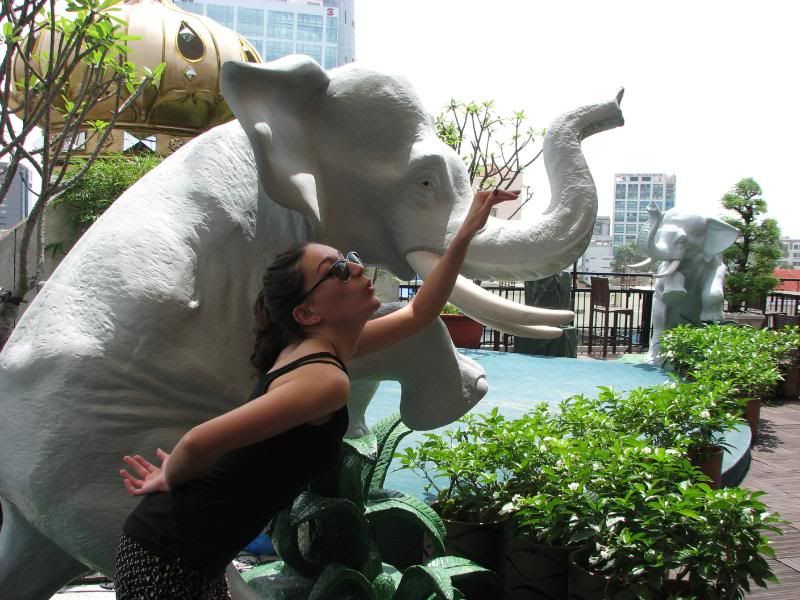 The Rex Hotel is real nice. At night they light the place up something crazy. This spot was important for American soldiers during the war but that has nothing to do with B and I eating mad shit so we'll move on to lunch.
We hit up Ben Thanh Market for a bowl of grilled everything on noodles. It's tasty and provides a good distraction from the chaos surrounding us in the markets as shop owners repeat the 10 words of English they know over and over at potential customers.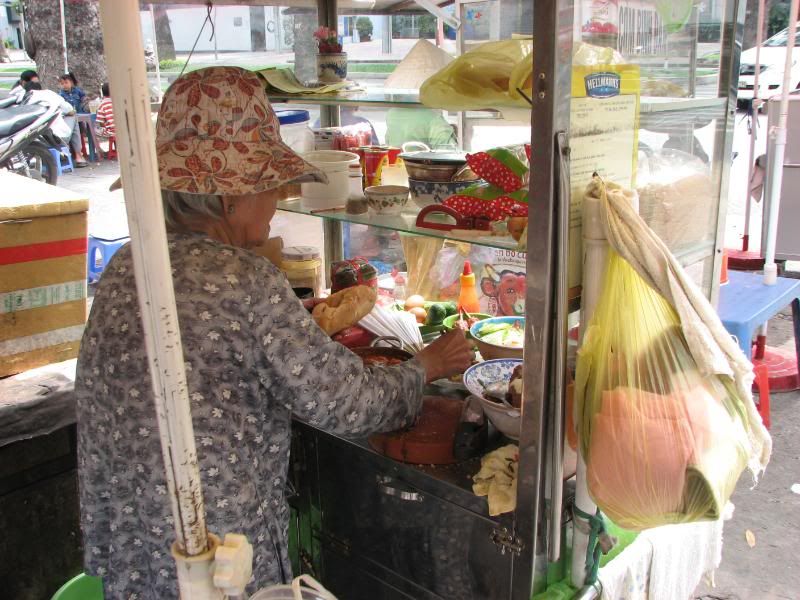 So lunch was good but you know what's even better? Second lunch, this time from a street vendor hawking banh mi's. Their carts are easily identifiable from the image of the laughing cow cheese logo stuck to the front.
We get a banh mi deluxe – a fried egg, some cured meats, herbs, vegies and some spicy as fuck bits of chili, stuffed into a baguette and wrapped in newspaper.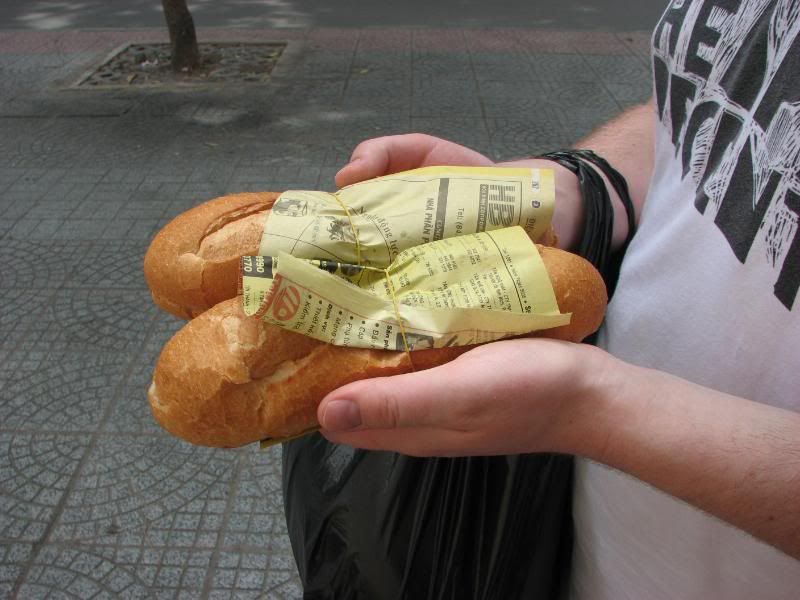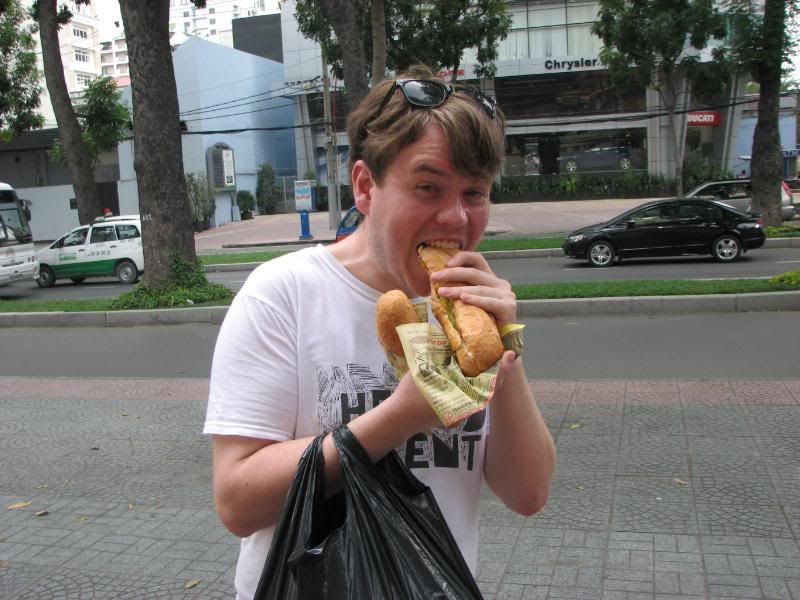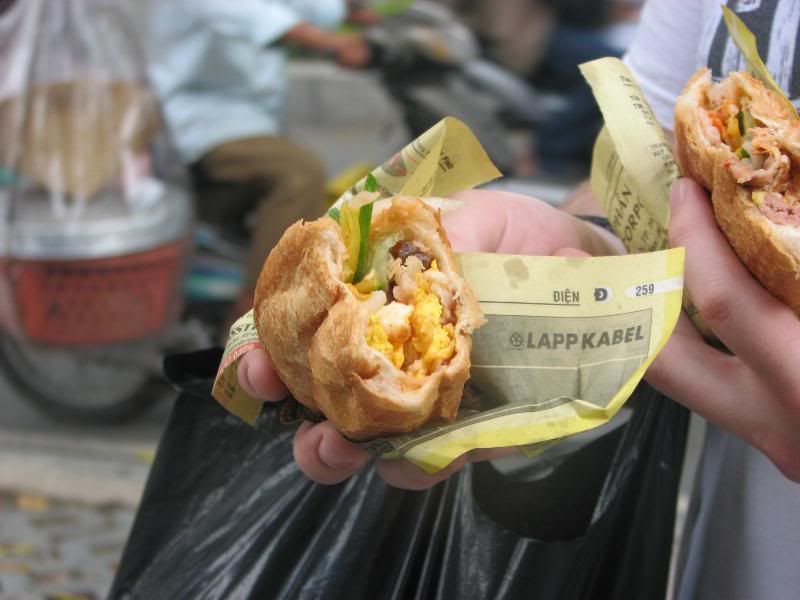 A few hours pass and we don't eat anything but I'm sure we do some cool shit, I can't remember. What I can remember is maybe the best meal we've had so far at Quan 94.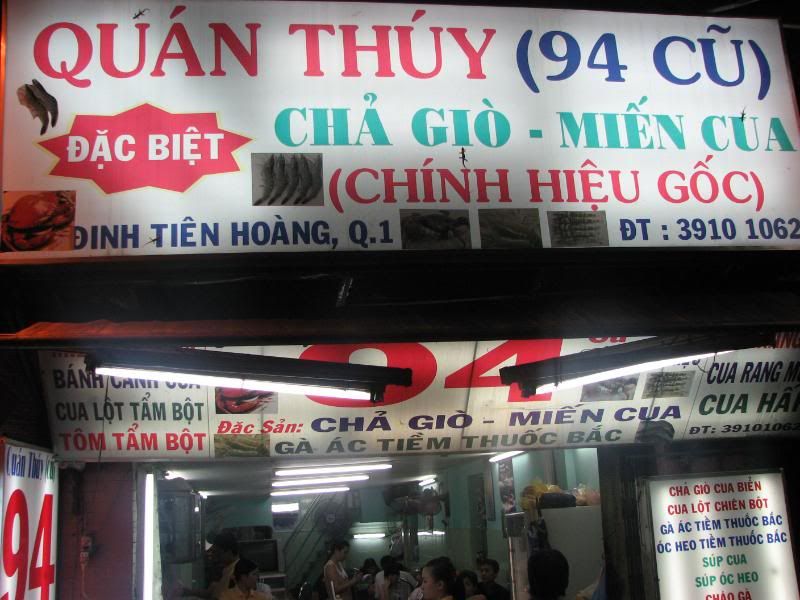 Confusingly, there are two Quan 94s. The original one was at 94 Dinh Tien Hoang Street, then they moved to 84 Dinh Tien Hoang Street, keeping the Quan 94 name. But then some shady impostors moved in at 94 and opened a restaurant called Quan 94 serving exactly the same shit! So when you go hunting for this place, and you definitely should, make sure you go to number 84 Dinh Tien Hoang Street. You'll be greeted by the sad stares of your future dinner:
Quan 94 serves a lot of stuff, but you really only wanna come here for the crab. And they serve those crabs up in a lot of ways. The best way they do them is cua lot – deep fried.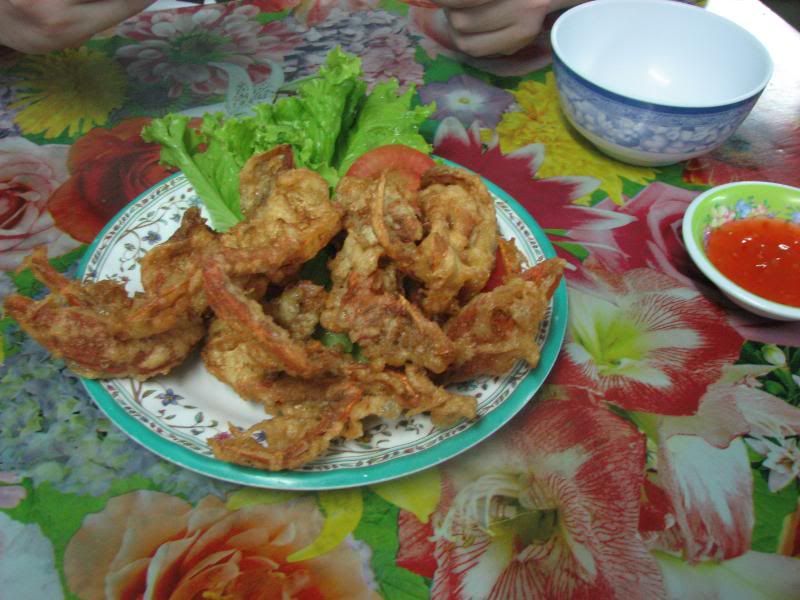 Deep fried soft shelled crabs are the new KFC: Kentucky Fried Crab!! If the banh mi photo above didn't fulfil your 'Levins stuffing food in his mouth' quota, maybe this will: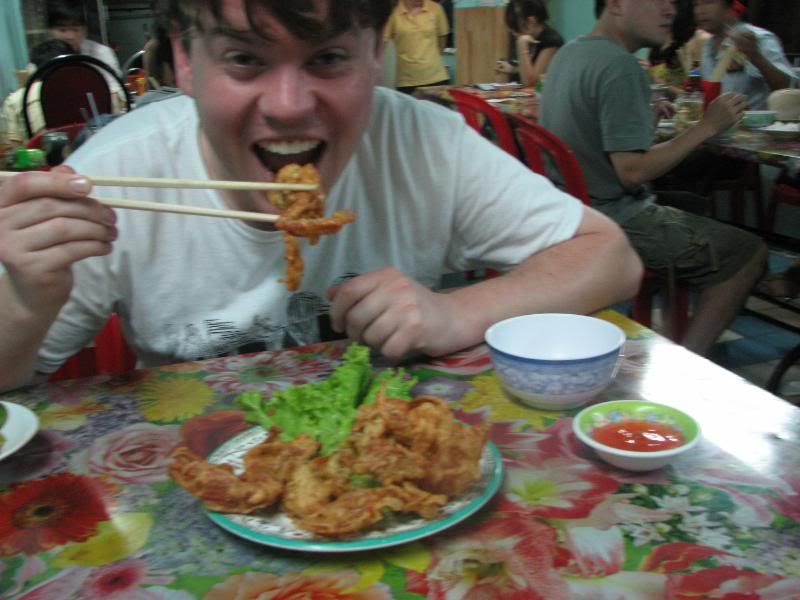 We also ordered some mien xao cua – crab with vermicelli noodle – which was great with fish sauce:
And now my awful attempt at remembering Vietnamese almost got us into trouble. I heard the crab spring rolls here were top notch so I tried to order them from the text only menu and we ended up with a bowl of crab soup:
It looked daunting but tasted pretty great, the broth was real peppery with nice big chunks of fresh crab. 
After we tried to explain to the waiter what we wanted, he grabbed an English menu from a nearby table of non-English speakers. Where was this menu when we needed it!
Finally, we ordered cha gio cua – spring rolls with crab.
It was a crunchy way to end our meal, but sadly it wasn't the way I ended my night. I foolishly started the day by not thinking and smashing a huge glass of Ho Chi Minh City tap water. This later came back to haunt me and I had the pleasure of seeing our meal at Quan 94 again as I threw up in our hotel bathroom.
Until next time!