Bianca started this great Sandwich blog where she takes a photo of all the sandwiches she eats. Since I make her an average of two sandwiches a week, there's a few good rolls I made on the blog.
So far none have come close to this next level sandwich I made for us to eat today: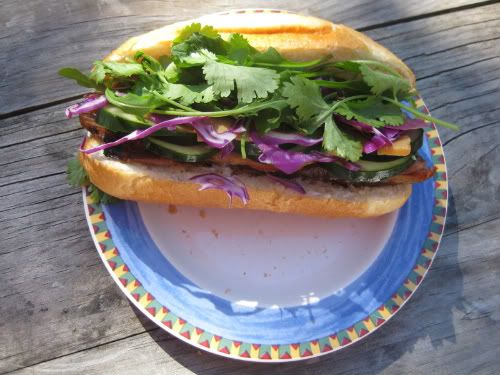 Roast pork belly, sweet pickled cucumber, pickled bamboo shoot, red cabbage, rocket, coriander and mayonnaise on long white roll. Made by Levins.