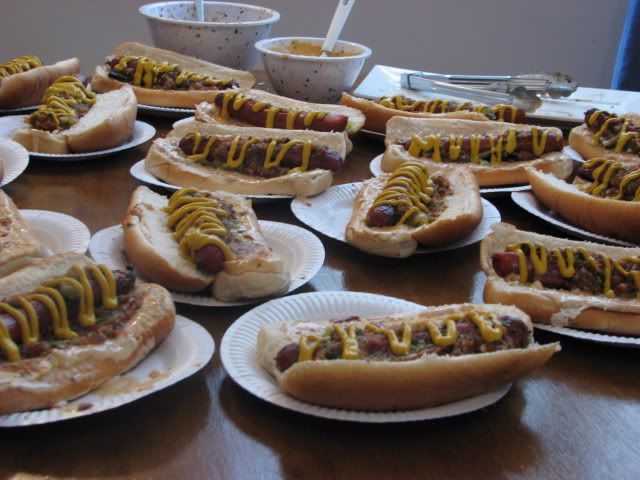 We had some good pals round one Sunday in Spring for a hot dog feast.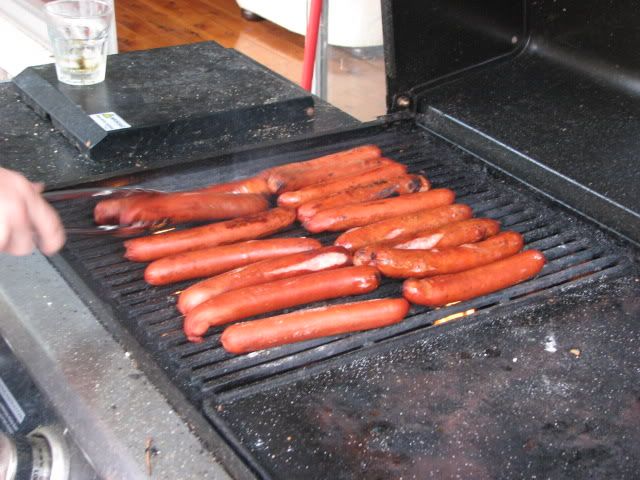 GRILLIN SUM DAWGS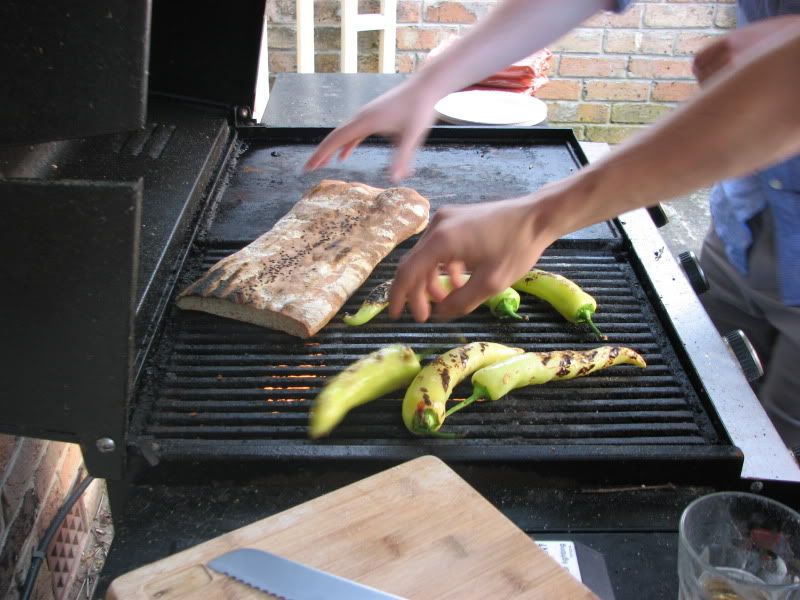 We grilled some yellow peppers too.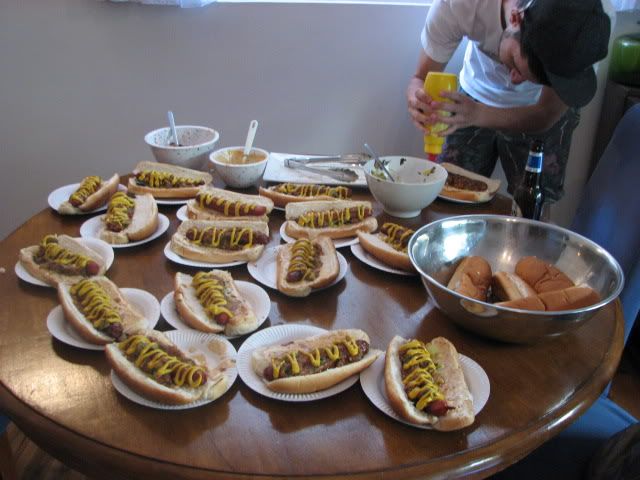 The homie MItch Orr helped out with these professional mustard squiggles.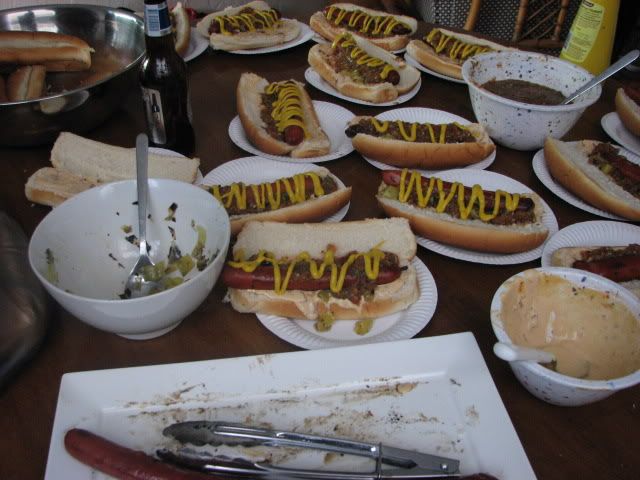 Ultimate dog – Kosher frank, roasted tomato salsa, chipotle mayonaise, roasted yellow peppers and mustard.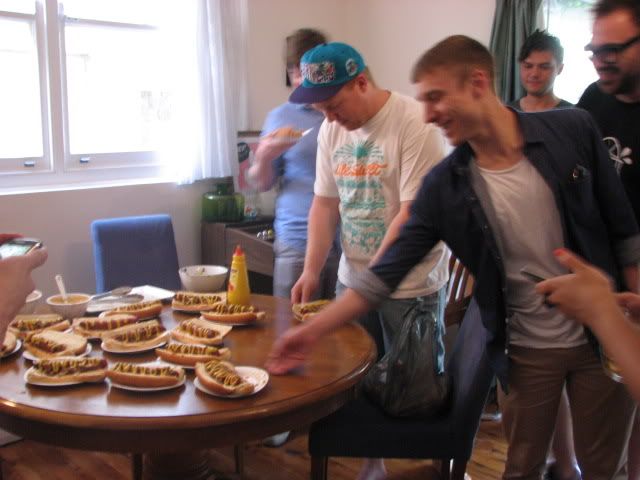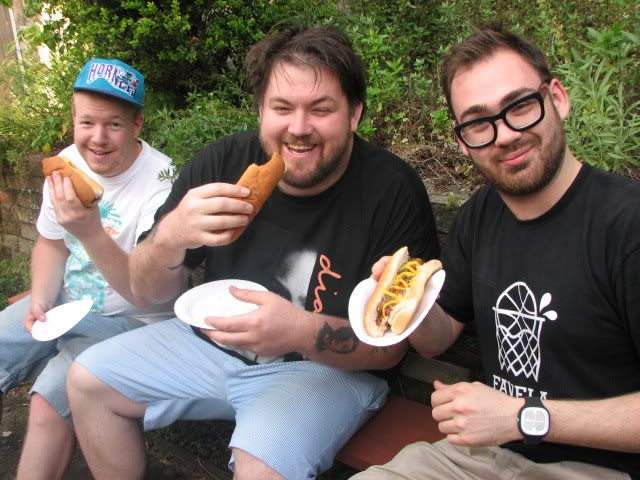 The dogz were a hit with the boyz and the girlz.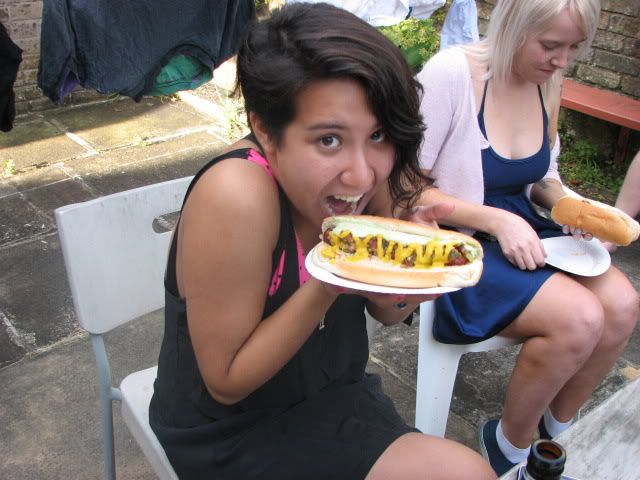 Om nom nom nom nom.