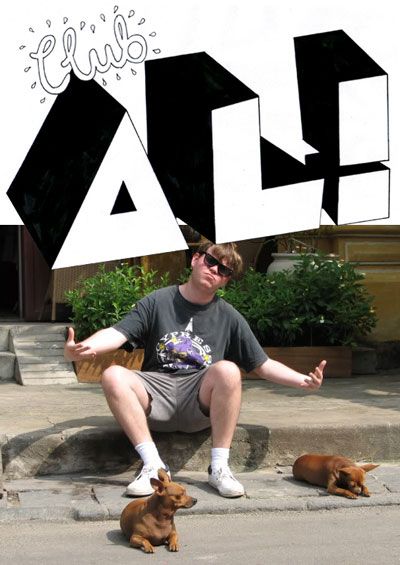 CLUB AL with LEVINS
THURSDAY NIGHTS IN THE GOODGOD FRONT BAR
55 Liverpool St. Chinatown.
8pm / Free
AL Pacino. AL Gore. AL Bundy. AL B Sure. AL Green. AL Capone. AL Yankovic. AL Brown. AL Borland. AL Jolson.
Ten out of ten AL's agree that CLUB AL is Sydney's premier night named after their ALluring first name. A weekly club for AL's of all shapes and sizes to enjoy a drink (an ALize) before they take to the dancefloor with an ALice, or an ALison, or ALone. ALways DJing each week will be Andrew Levins, don't be ALarmed when he drops a smattering of songs from the ALleys of ALbury to the ALps of ALabama.
Don't be ALoof! Be ALmost ALright, et AL.
YES, Andrew Levins aka @Levdawg of Yo Levins!, Heaps Decent, Ro Sham Bo, finger-lickin BBQ tucker and photo-bombing is now your weekly host in the Front Bar every Thursday.
++++ CIDER SPECIAL ++++
And because the man likes cider, we'll be letting free the big bottles of Bulmer's for only $8 all night! Long-neck 'em!