Ok let's get this food section started proper with some burgers…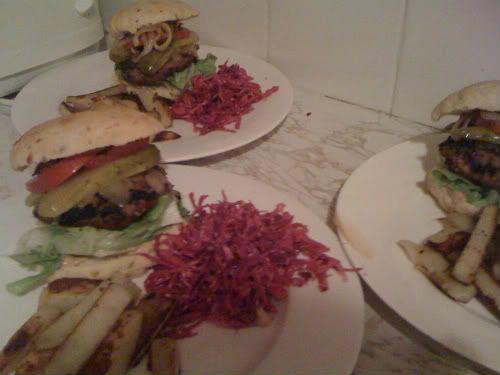 Beef cheeseburgers with dill pickles, tomato, lettuce with a side of baked fries & pickled red cabbage. I made the buns too – they're filled with chopped jalapenos and cheese! The recipe for the buns is below, they were really easy and super good.
Jalapeno cheese buns recipe by Homesick Texan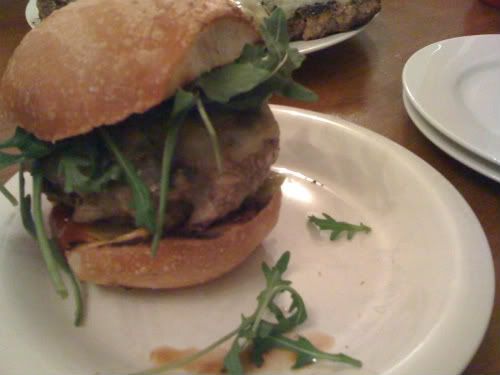 I made these cheeseburgers at midnight…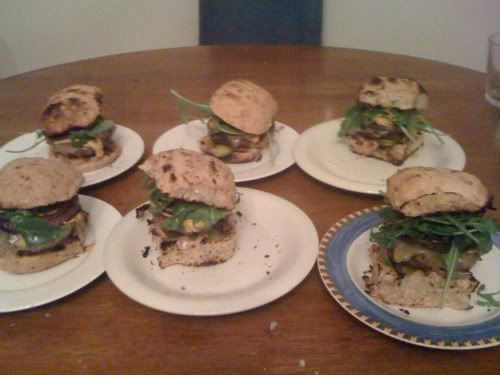 And these were made a few nights later at 3am! The BBQ'd red onion rings on these burgers really set em off.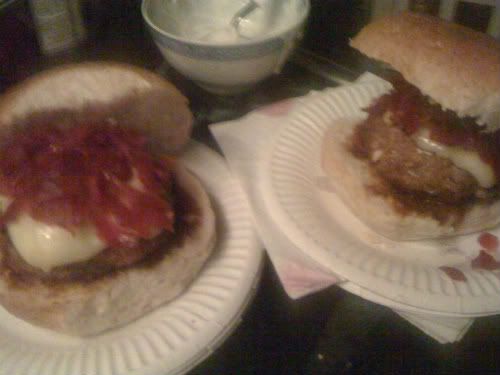 Spicy pork burgers with cheese, red cabbage & apple
Teriyaki glazed salmon burger with cucumber, baby spinach and wasabi mayonnaise 
Fried fish burgers with coleslaw, coriander and hot sauce
Charcoal grilled Portuguese chicken burger
Kangaroo burger with beetroot, rocket and a fried egg
Up next: Pizzas!