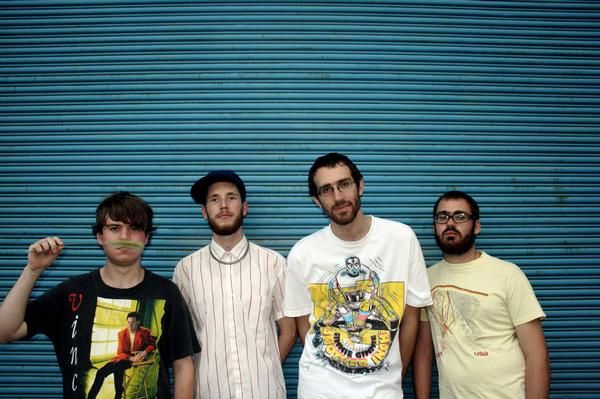 Ro Sham Bo is a DJ collective I started in 2006 with my pals Toni Toni Lee, Moriarty and Jimmy Sing. You might know those fellas better as Elston, Ryan and Jimmy Sing. We've been DJing together for five years and this Saturday night we're having a retirement party at Goodgod Small Club. 
Now, most folks will be content with those 3 sentences above. They found out what Ro Sham Bo is and what will happen in Ro Sham Bo's immediate future. Why bother learning anything more than that?
Well, most folks, let me tell you something, you assholes. Ro Sham Bo was a movement, dude. We were a living thing who did a butt-tonne of greatness. A metric butt-tonne, and when I have to tell my 22 year old son to stop smoking future drugs and to just give up on his bachelor of future arts at future-versity, I'm gonna say "Listen up, Andrew Jr (Anju for short), why don't you take a read of this and see what your old man was doing when he was your age!" And then I'll send him this blog post.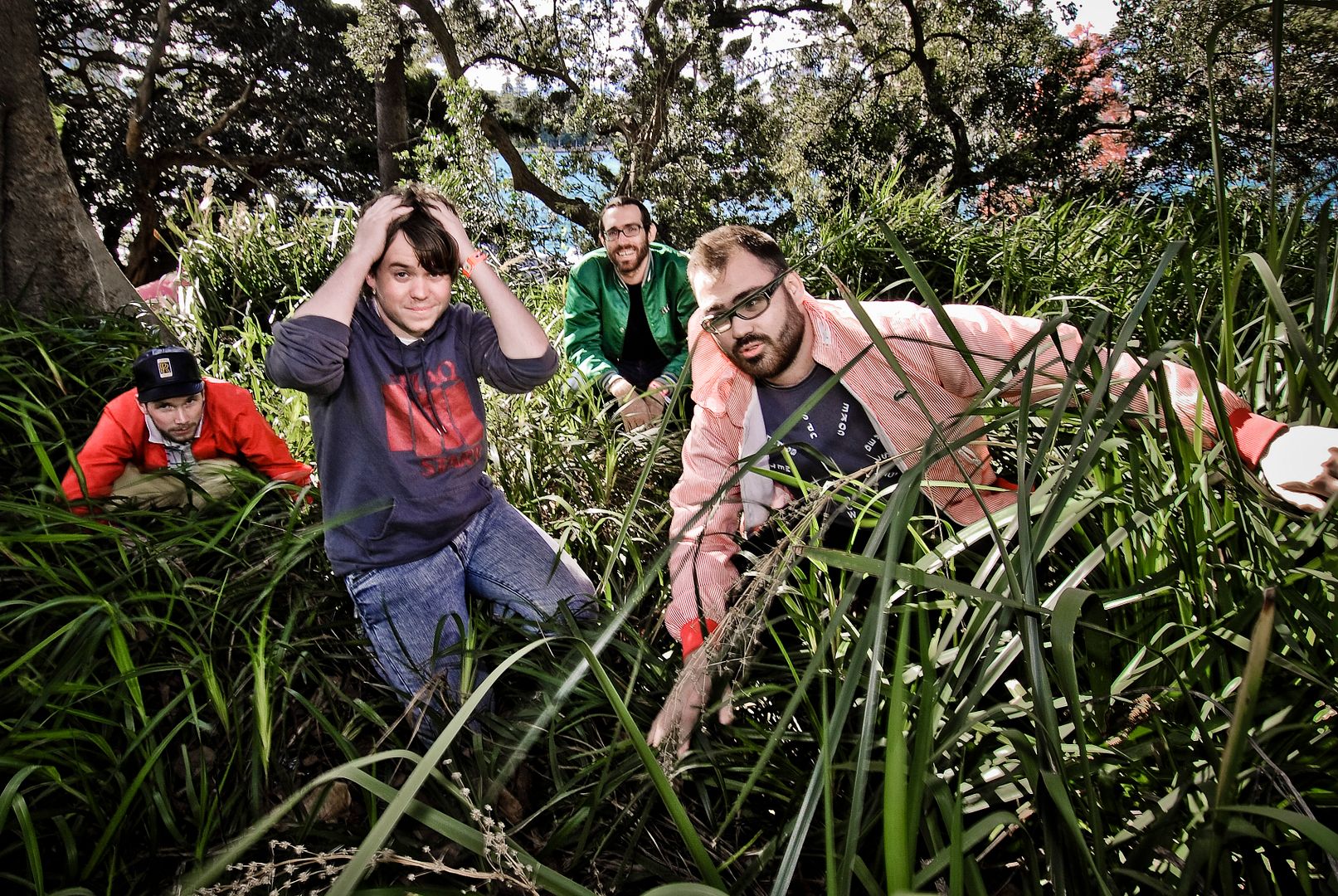 THE HISTORY OF RO SHAM BO
The year is 2006 and I'm 20. After volunteering at FBi radio for three years and jumping from record label to record label due to a mixture of casually quitting and casually getting fired, I was working for Popfrenzy Records and booking a venue in Sydney called The Mandarin Club. I booked three shows a week and would often have to fill some late night slots for DJs after bands had played. More often than not I would call on my good friend from school Andrew Elston, who would later be known as Spruce Lee, and even later than that would be known as Toni Toni Lee. In early 2006 we would change our DJ names every week. One week I was Broken Cowboy, Elston was DJ Mi Goreng. The next week I was DJ Get Well Mary Kate and Elston was Weary D. Eventually I settled on Sleater Brockman and Elston decided he was Spruce Lee.
Elston and I would spend a Friday or Saturday playing party hits to a collection of drunken mates and far more drunken strangers until the early hours of the morning. We had taught ourselves to DJ (Elston was far better at it than I, and still is) at house parties and the 18th birthdays of every single one of our friends from school, using belt drive turntables found at council cleanups. The turntables we were using 3 years later at The Mandarin Club weren't much better, and most the stuff we were into was brand new and impossible to find on vinyl so we would play a lot of stuff using a bootleg version of Traktor from our laptops.
We were really interested in new club music from all over the world, hilarious sub-genres of music that just had these ridiculous names – I personally would like to credit my FBi mates Dan Zilber and Stu Buchanan for opening my once dull and danceless indie mind up to the world of everything awesome, plus our friends in Melbourne at Opulent Magazine who started putting on the Favela Rock parties in early 2006. Elston and I would try and work in this cool new club music – Crunk, Baile Funk, Baltimore Club, Hyphy etc – into our sets, amongst all the Madonna and Justin Timberlake (remember when they made that horrible song together?) we had to play for all our drunk friends and strangers.
This real tall guy with glasses and a beard – he basically looked like a super tall version of Elston – used to come to The Mandarin Club each week in a t-shirt that said 'I LOVE BAILE FUNK' and grin at us as I fumbled through my heavy mp3 collection for the 5 baile funk songs I'd ever heard of and played them for him and his mates. This man was Ryan Court aka the mighty Moriarty and we quickly learned he was a DJ too. Either he was too shy to ask for a gig at The Mandarin Club or he just thought we sucked and was there for a laugh, we didn't hear Moriarty DJ for the first 3 months we knew him.
Those three months were a crazy time though! The Mandarin Club started hosting more club nights and some big names came through like Diplo and A-Trak. The promoters running those parties knew I was DJing the same kinda music as those guys so they would get me to support. I couldn't DJ to save my life, yet I did so, on the crappiest gear imaginable – a pair of Denon 'Professional CD Players'. Man I was awful, but I kept getting gigs like these because nobody else was playing these new wacky genres of music in Sydney – nobody even knew where you could buy it!
Enter one man – Mr Jimmy Sing. Moriarty had brought him up in conversation with Elston and I one time, assuming that was who we were getting our music from, but we hadn't heard of him, this Mr Jimmy Sing, magical record dealer. Jimmy had set up a record stand in the front room of his home and sold only the finest in Crunk, Baile Funk, Baltimore Club, Hyphy and a shitload of Dancehall. I thought Jimmy hated me the first few times I met him, probably because I would always try and flex my knowledge about every single record he had in his shop. He couldn't have hated me too much because I spent at least 50 bucks every time I visited.
I (casually) quit working at The Mandarin Club when I turned 21. The pressure of trying to put on 3 parties a week got in the way of me wanting to party 5 times a week. But where would we party? Elston and I decided it was time to throw our own night, a proper party, at a new venue. Elston came up with the name "Ro Sham Bo" for the party because it would be 'like a kick in the nuts" and we would only play music we wanted to hear. The new cool club stuff, never immersed with overplayed indie dance songs like I had to do at all the other regular club nights we were getting gigs at.
Booking our favourite drinking spot The Clare Hotel for our venue, we asked our new friend Moriarty to play the first Ro Sham Bo. We'd never seen him DJ but we had noticed that he'd swapped his 'I Love Baile Funk' t-shirt for a shiny new Diplomats tee which we thought was pretty rad. Our friend Nina Las Vegas played the first set of the night and designed our poster and Macromantics DJ'd as her never to be seen again alias 'Anna Log'.
The party was really great. Almost 300 people showed up! Moriarty played the sickest set ever, one that still rivals every set I've seen from every DJ up till today. Jimmy Sing rocked up and we drunkenly promised to get him to play the next one, at the same venue, one month later, with the two of us plus Moriarty. Melbourne mate Woody McDonald played that party too. Also a hit. A bunch of people, great music and we were making enough money to encourage us to put on more parties at more venues.
Our stint at The Clare Hotel was short lived as they got busted for operating without an entertainment license. Classic shit. We relocated Ro Sham Bo to Spectrum on Oxford St and started getting live acts to join us there. Muscles and Macromantics played and we were lucky enough to have DJ Mehdi play with us for the steep fee of 50 Australian dollars. We were getting great crowds to each party and the Ro Sham Bo "sound" was getting more and more defined. We would always write the names of the genres of music we would play on our flyers, even though your average street press reader would have no idea what the fuck "Baltimore Club" or "Hyphy" was.
Towards the end of 2006 those newer genres with funny names were starting to get popular and more established parties and venues were putting those genres on their flyers. They needed to book some DJs that actually played that shit though so they called us – but they didn't want to book just one DJ, they wanted the whole crew, so we decided to start DJing as Ro Sham Bo.
I remember Jimmy not being super into the idea of being part of Ro Sham Bo at first. He suggested that we book him as "friend of Ro Sham Bo" for a while – but then Dan Zilber at FBi gave the Tuesday night slot on FBi Radio to Ro Sham Bo and Jimmy was quickly convinced to make the move from friend to family. Ro Sham Bo was Jimmy Sing, Moriarty, Sleater Brockman and Spruce Lee.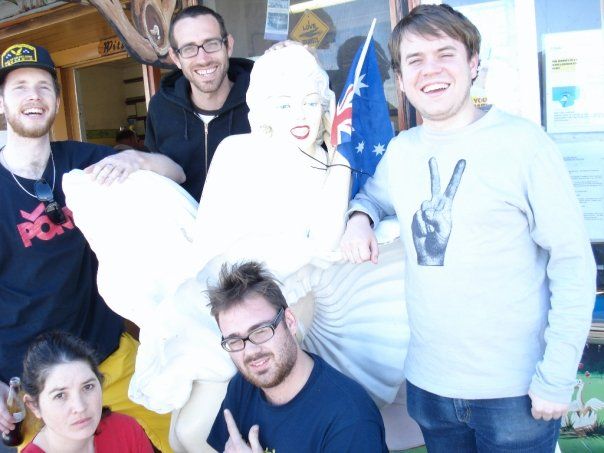 Tuesday nights became 'Ro Sham Bo Sunset' on FBi and the four of us would cram into the studio and play two hours of whatever we wanted, sandwiched between terrible jokes and awkward interviews with artists we loved. We definitely tightened up over the next few months and for a long while, doing the radio show together was the highlight of my week. Some big names popped in for a mix and an interview, some of them 2 or 3 times, including Diplo, Sinden, Switch, DJ Sega, Caspa, Drop The Lime, Nick Catchdubs, DJ Zinc, Edu K, Jess Jubilee and a stack more. Through mutual love of the same music, we started up some great friendships with a lot of these artists, some of whom requested we support them on their next Sydney shows. 
Meanwhile our parties were getting bigger and way more fun. We would always try and find new venues to party in. A Mexican restaurant in Darlinghurst called Cafe Pacifico was host to the Ro Sham Bo Dinner Dance, which featured us DJing to a sold out room of attendees eating corn chips for 3 hours while we played warm up music. At midnight when we decided it was time to rave we were told that a curfew on the restaurant meant that the music had to be turned down immediately. Good times.
Outside of our own parties was always a little weird. The few times a promoter flew us to another state we played to mostly nobody (there are a few exceptions to this but I've decided this will be the closest thing to a negative paragraph in this post!), and more established venues would book us to play a "Baltimore Crunk" set and would be rudely shocked when we would play a bunch of Rod Lee and Blaqstarr records instead of Michael Jackson tunes with the Think break behind them. They kept booking us to play though.
Sick of coming to watch us DJ, our friends Bad Ezzy and Nina Las Vegas decided to start DJing and it wasn't long before they started Hoops with Anna Lunoe. It also wasn't long before Hoops became way bigger than Ro Sham Bo, but before that happened we both teamed up with promoter Andy Campion aka Tha Fizz and put on a huge party at The Oxford Art Factory with DJ Ayres. Before Ayres came on to DJ, we thought it would be a great idea for Hoops and Ro Sham Bo to have a soundclash, meaning that from 11pm – 12:30 both crews were playing their absolute BIGGEST club bangers, screaming into microphones and honking air horns while the crowd roared back at us. Ayres wasn't quite expecting such fanfare before his set but he kept the crowd going nuts in what was probably our biggest party ever. 
There were so many memorable parties, and while I would love to spend the rest of this already massive post saying "the best", "amazing" and "so drunk" in every paragraph, I'll try and summarise the most memorable Ro Sham Bo moments:
– We were booked to play a huge corporate party down at Mrs Macquarie's Chair to celebrate Havianas 100th birthday or something. No expense was spared in putting on this party, right down to our unusually bloated DJ fee. By the end of our set we were the drunkest people inside the thousand capacity blow up tent on the harbour, and Moriarty spent most of our set yelling into the mic. An old lady came to the stage to say something on the mic and Moriarty refused to pass the microphone to her, insisting that he keep screaming along to whatever song was playing. That lady was the owner of Havianas who had flown from Brazil to be at her party. Ro Sham Bo were never booked at a corporate event again.
– Splendour In The Grass had us program the cocktail tent in 2008 and we only booked our best friends – Hoops, Hana Shimada, Dynamite Sounds, Magic Happens, Tha Fizz and Cassette. We all stayed in weird beach accommodation for the four days of the festival and between us saw absolutely no bands. Our day in the tent was the stuff of legends, however my only memory is our pal Kato tipping three drinks over his head and laughing hysterically. Also I wore an ice cream suit.
– Ro Sham Bo VS Hoops: 2getha At Last in 2009 was easily our best party. Our NYC mate Nick Catchdubs headlined the night, and hundreds of our friends piled into the backroom of La Campana (which later became Goodgod Small Club) for one of the best nights of our lives, which ended with Come On Eileen by Dexy's Midnight Runners played twice, a strange tradition that was repeated at many Ro Sham Bo parties. 
– The worst Ro Sham Bo set ever was us playing after Spank Rock in 2008 at Becks Festival Bar. While Spank Rock were playing the greatest set ever, Ro Sham Bo thieved everybody's rider and stumbled onto the stage with bottles of wine in our hands and promptly forgot how to mix in front of a crowd that had just been told that the afterparty was elsewhere and were desperate to leave. Thankfully we attended said afterparty and awoke the next morning with sore heads and footprints on our shirts.
– The many brands of Ro Sham Bo parties included: Ro Sham Bo Knights in 2008 at The Supper Club, Ro Sham Bo Survivor in 2009 at The Bunker Bar and (our favourite) Ro Sham Bo versus Dynamite at Spectrum on public holidays over a couple of years.
– After Parklife in 2008, Ro Sham Bo played a set at World Bar that was hijacked by Diplo, Fake Blood and Boy 8-Bit and hosted by Jesse Rose. RIP: Moriarty's laptop that suffered a death by being hit by Kato's flying t-shirt.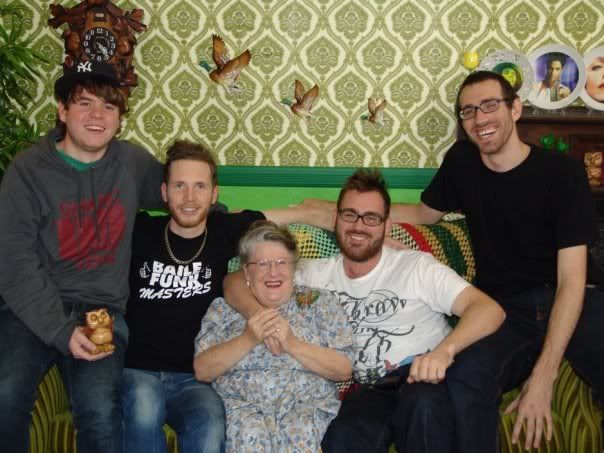 There are so many more memories, from parties, radio shows and weird interviews with old ladies. Ro Sham Bo came together because of a mutual love of the same music. As we got older our music tastes and lives started getting drastically different but we stayed together because we had become such good friends over the years. Later this year, a recently married Moriarty is heading to London and we're finally retiring. We feel we've earnt it.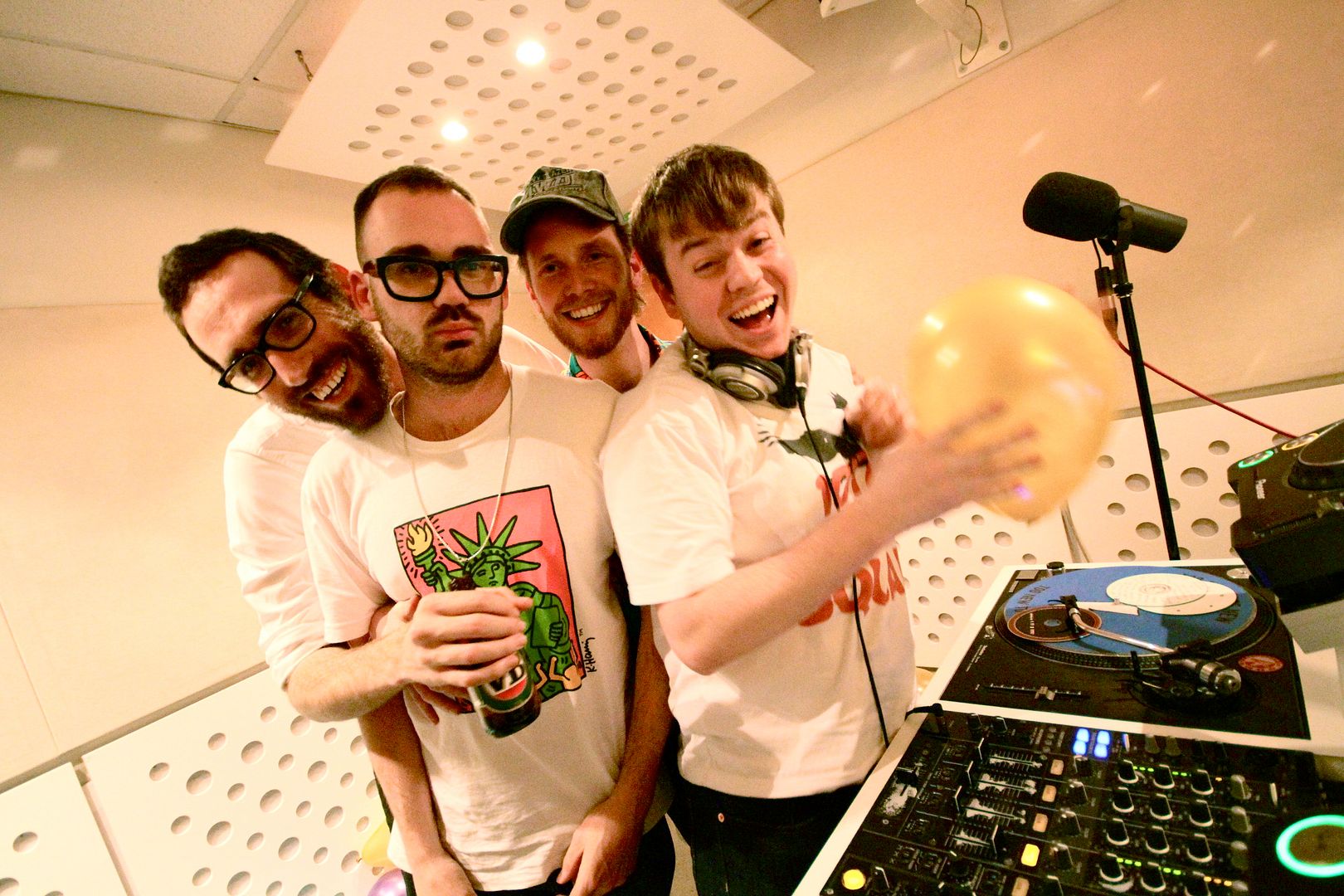 This is the part in the 80s teen comedy where the subtitles come up and let everyone know what all the characters went on to do:
JIMMY SING now runs Goodgod Small Club with his partner Hana. He recently moved out of the space where his living room record store once was but surely maintains a collection of mostly unwanted doubles of reggae 7"s.
MORIARTY got married and is moving to London – something he's been talking about doing since I met him. You'll probably be able to hear him playing UK bass musics at a club where people finally appreciate it in the upcoming months.
SPRUCE LEE changed his name to TONI TONI LEE and has spent the last year releasing amazing singles to much acclaim from all over the world. He spends his days in the studio producing himself and other great artists.
SLEATER BROCKMAN realised nobody liked that alias and now just goes by LEVINS. He is head chef at The Dip, founder of Heaps Decent and writes really long blog posts until 5am in the fucking morning on this website.
Our retirement party is this Saturday night. I'm gonna try put up all of our mixes before the party, or not soon after, plus some other funny bits and piece I've come across during this massive nostalgia fest. If you have anything to add please do so in the comments below!
You can listen to our last ever radio show here.
Thanks to everyone who came to a Ro Sham Bo party, or danced to us DJing one time. If you listened to our radio show, we thank you for that too. Thanks to all the promoters who booked us and all the acts who let us book them. Thanks to Radge for taking photos of us that got used a billion times cos we never got other ones taken. Thanks to Shantan for hosting like 20 of our sets and never getting a dollar for doing so. Thanks to everyone who didn't hate us on the internet. Thanks especially if you read this whole thing. Confuse di dance.