The other night I was stopped at Goodgod by a dude with them short dreads and he asked "hey are you that photobomber guy?" "Why yes I am" was my reply, and to it he added "you totally photobombed me at Splendour!"
"What a fucking gamechanger" I thought with italics, it was the young fellow you can see on the phone above. And if you look below you can see us re-stage the Splendour photobomb in all its double phone glory.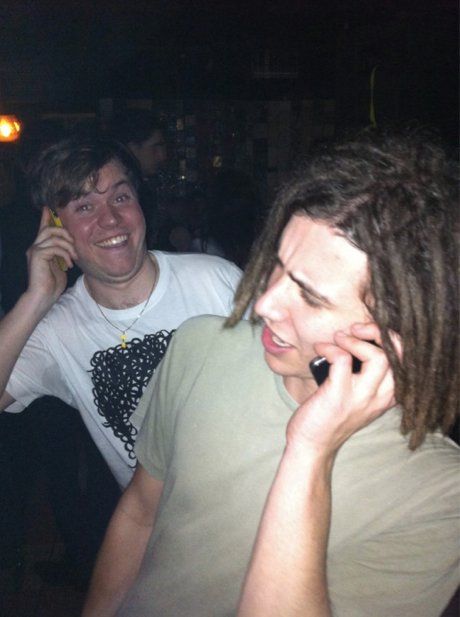 Also it got the more recent essential photobomb addition – PIT STAINS.